Fan Fiction Home
Submit a story
Get the Anne DVDs
---
By Kelly
So Wags the World
Gilbert's Decision
Announcement
By Jamie
The First Bride
A Valentine Story
Beauty for Ashes
By Steffi
Matthew is Dead
Terrible News
A Wrong Decision
A Bend in the Road
Hope
Lost Hearts
True Love
Evacuation Hospital
By Rebekkah
Anne's Life as an Orphan
A Blythe Misunderstanding
The Blythe Orphans
Life Longing for Love
By Alli
The Product of Our Love
Friendship, Courtship and Love
By Becca
The Announcement
You Cannot
The Last Connection
Candy Hearts
Finally Home
Fatherhood
Living Without You
Vignette of Life
By Nellie
Destiny Gives
By Alizabeth
Coming Together
Announcement
By Beth Mott
Joyous Announcement
By AngelRose
The First Walk
Anne's Magical Mystery Tour
Mr. Blythe's Spirit
Entering the Brave New World
My Sweetheart's Cal
Songfic
By Beks
Memories at the Alter
Love Letters
Rilla and Jem
The House of Dreams
By Queensgirl
Anne of the Glen
By ElleJay
Rilla's Castle O Dreams
By Shorty
All's Right in the World
Anne of Green Gables
Fan Fiction
All Characters are the property of LM Montgomery and her heirs and Sullivan Entertainment. These are for entertainment purpose only. Others may have their own opinions as to how these fan fiction stories should take place. If you have a better idea we would like to read about them.
Avonlea Vignettes
By Kelly
About the time I wrote my own Anne of Green Gables fan fiction I discovered a great website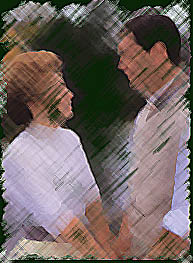 where several others had posted their own fan fiction. Then one day the owner of the site decided she was done with it and deleted all the links to the stories on the home page. Luckily I had bookmarked another page within her site and found most of the stories. I contacted as many of these budding writers as I could. So, once again, everyone has access to most of those stories.
Included in this site are the stories from those who responded to my request to post their stories. If anyone else has Anne of Green Gables fan fiction that they would like to add to this site please use this form or you may add it as a '.doc', '.txt' or '.rtf' file in an email. I welcome your stories. I reserve the right to omit anything deemed inappropriate for our readers.
If you use images from this site download them and put them on your own server. Thank-you.
Home | Fan Fiction Home | Submit a story | Forum (yahoo groups)