Olympics
---
February 21
February 23
---
Photos
---
Virginia (and surrounding States)
Clippings (various Photoshop projects I have worked on)
---
If you use images from this site download them and put them on your own server. Thank-you.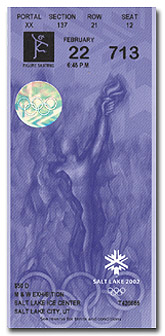 2002 Winter Olympics
Salt Lake City, Utah
---
In December 2000 the Salt Lake Olympic Committee began a ticket lottery. We submitted a request for a package of tickets. We had to pay for them at that time. In early 2001 we learned we had been granted our request. It would be another year before we would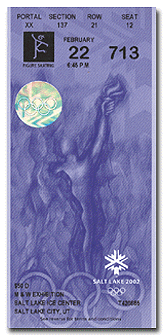 actually receive the tickets.
These pictures tell our story--from the perspective of a local spectator.