Photos
---
Virginia
(and surrounding States)
Clippings (various Photoshop projects I have worked on)
---
If you use images from this site download them and put them on your own server. Thank-you.
Images from my road trip to West Virginia and Virginia
Included are picture along the way to and from

---
Burlington, IA Great River Bridge
This bridge spans the Mississippi River at Burlington, Iowa.

Location: River Mile 404.20 Highway: US-34 Bridge Type: Cable Stay Length: Overall Length 2267 Feet Width: 5 Traffic Lanes Date Built: Opened 4 Oct 1993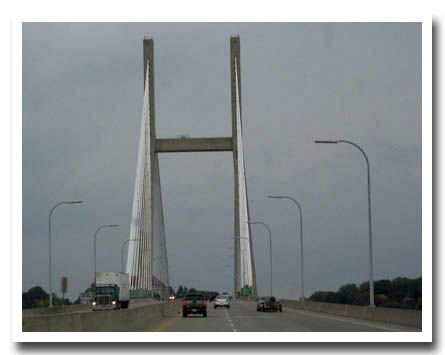 Satellite view below...